What is IFDAT?
The International Forum for Drugs and Alcohol Testing (IFDAT) is an annual event where drug testing and related industry professionals come together.
What is IFDAT conference?
IFDAT conference provides a platform for experts from the drug and alcohol testing industry, as well as related disciplines, to meet and discuss various topics relating to the present and future.
Why should YOU attend?
The international employee screening market is growing rapidly as more and more businesses expand their operations globally. As the need to screen employees on an international basis grows, so does the need to improve and identify opportunities for this complicated process.
Hear prominent professionals speak about topics such as:
Worldwide Testing
Alternate Testing Methods
Legal challenges in testing
International MRO Services
New Technology in Testing
Contractor Compliance in the Oil and Gas Industry
Testing in the Aviation Industry
Alcohol Testing
Download brochure of the event
---

Dear Colleagues and Friends,
We warmly invite you to participate at the 3rd Regional TIAFT Meeting in Turkey between 18th–20th of October 2018 on behalf of the Turkish Society of Forensic and Clinical Toxicology and The International Association of Forensic Toxicologists-TIAFT. After İzmir and Antalya, this year meeting will be held in Cappadocia where is a unique region in the world formed 60 million years ago, human settlement dates back to Paleolithic era.
"Drug Abuse and Crime Symposium" will be held on the first day of the meeting. The meeting will create opportunities for forensic scientists, criminal specialist, police, lawyers, pharmacologists and toxicologist to share the latest research findings and to combine recent knowledge on the forensic toxicology field. Participants will be able to present their experiences, explore new directions and debate topics in the field of forensic toxicology and related forensic science. Decisions taken within the scope of the anti-drug effort in our country and activities planned to be done will be discussed in the direction of today's developments.
The science will be complemented by a social program to make them experience the history, culture and hospitality of Cappadocia. The Cappadocia Region located in the center of the Anatolian Region of Turkey, with its valley, canyon, hills and unusual rock formation created as a result of the eroding rains and winds of thousands of years of the level, lava-covered plain located between the volcanic mountains.
We cordially invite all of you to make the meeting an event to remember together in Cappadocia.
With Warmest Regards
Serap Annette AKGÜR & Nebile DAĞLIOĞLU
---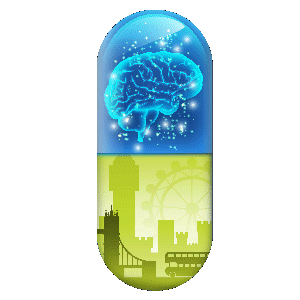 Following the success of our NPS Seminar in Munich in 2015, Chiron and nal von minden decided to host a third joint conference, this time in London
November 29th - 30th, 2018
NEW PSYCHOACTIVE SUBSTANCES
"Bringing diagnostics to new highs"
London (UK)